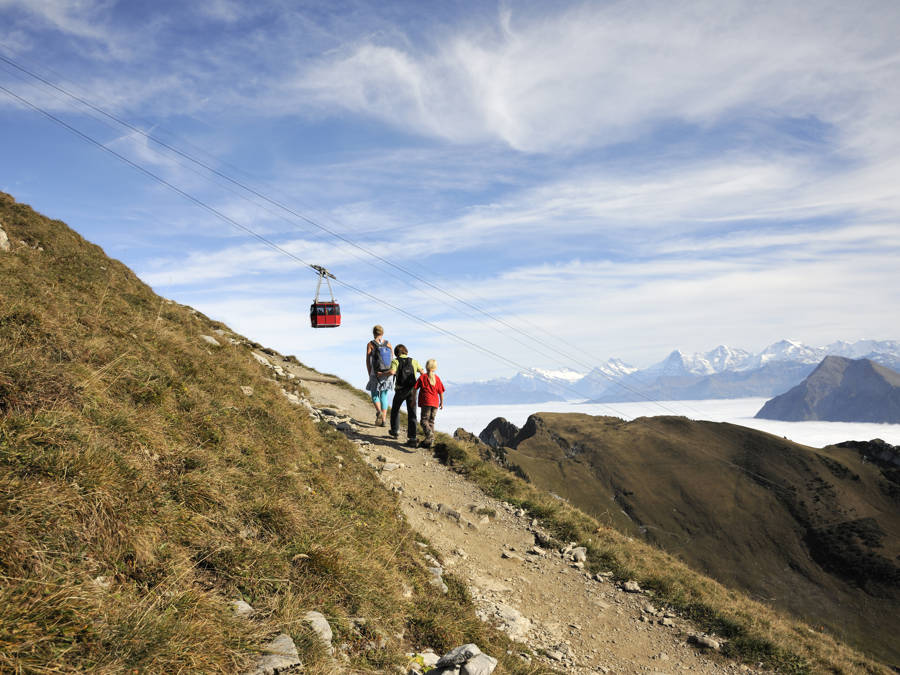 On the AlpKultur Culinary Trail you enjoy a three-course meal in the three different restaurants in the Stockhorn area, completing the hike from the Stockhorn to the Chrindi middle station.
There are two different menus to choose from. The deluxe menu and the basic menu.
Starter in Restaurant Chrindi: Leaf salad with house dressing with alpine cheese flakes, bacon and croutons.
Menu basic: Diemtigtaler Bratwurst on mustard sauce with french fries. Vegetarian option: Älplermagronen.
Menu deluxe: Veal escalope on mushroom cream sauce served with butter noodles.
Dessert at Oberstockenalp: Meringues, Nidlechöpfli or cheese selection.
Prices
Culinary Trail Children
Children
This could also interest you!