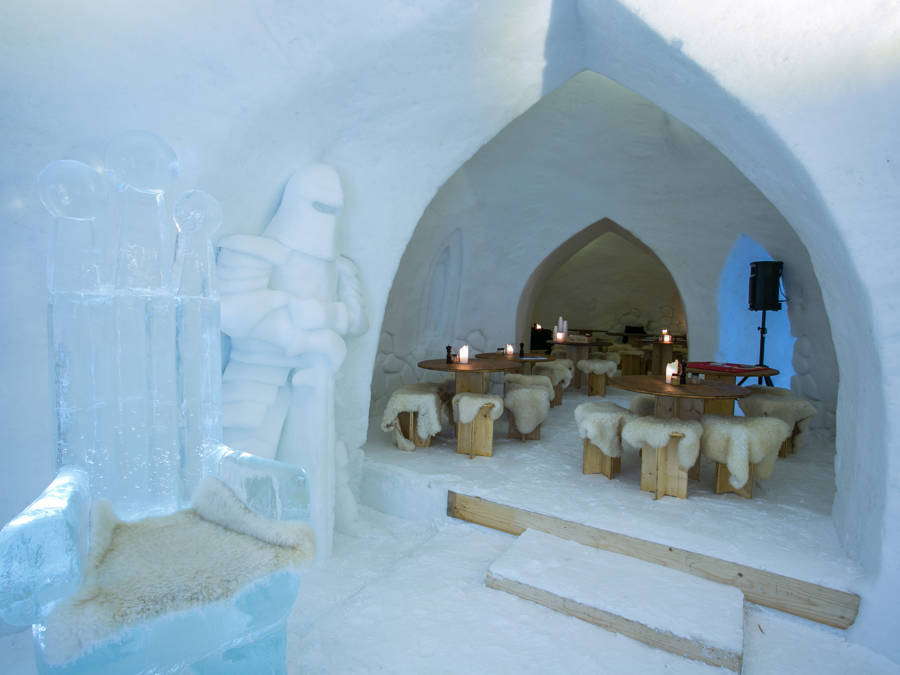 The Stockhorn Igloo at the frozen Hinterstockensee is the ideal place to leave your everyday life behind in a glittering winter world and to relax in the deck chairs. The igloo bar takes care of your well-being so that nothing stands in the way of relaxation in the Stockhorn area. Of course, the delicious fondue must not be missing in the igloo.
If you prefer to be active, you can go ice skating on the frozen Hinterstockensee lake right next to the igloo or have a cozy drink in the igloo after a nice snowshoe tour.
For all those who would like to experience the Stockhorn Igloo Evening, there is a cozy fondue evening in the igloo every Friday and Saturday. For groups on request also possible on other days.
Ascent Fondue Evening: 6.30 pm
Descent fondue evening: 9.00 pm
The igloo is open for you from mid-December until March 12, depending on the snow conditions!
Prices
Fondue evening in the Stockhorn Igloo
Adults
Fondue evening in the Stockhorn Igloo for groups
Adults
Each ⁨Friday and Saturday⁩
from ⁨16. December 2022⁩ to ⁨11. March 2023⁩