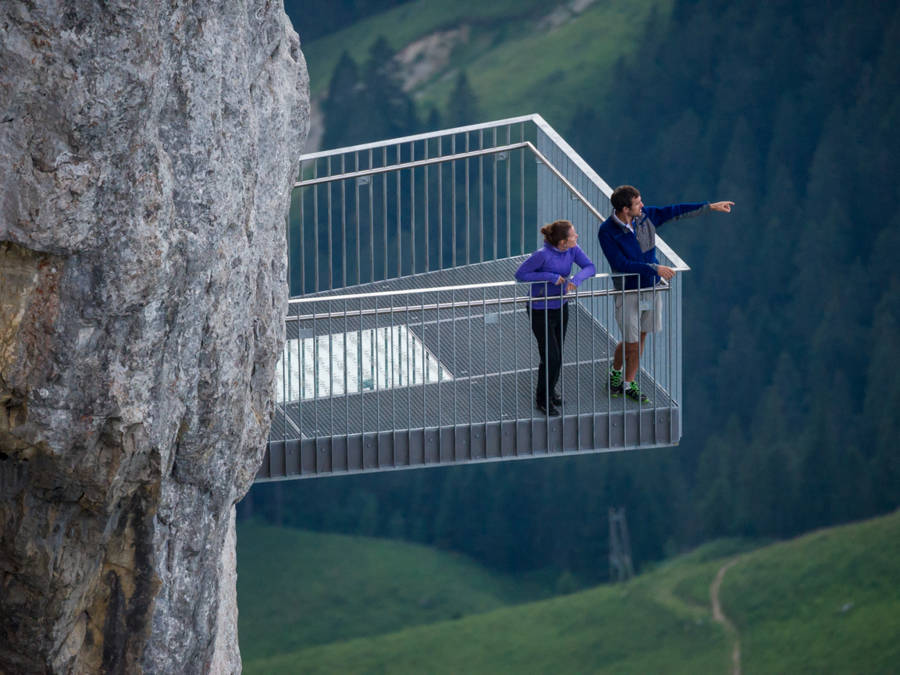 The glass cutout integrated in the ground allows a unique deep view and a unique feeling of height about 400 meters above the ground. The viewing platform, which widens towards the outside, supports the generous, limitless view!
The fantastic distant view is a pleasure for young and old, big and small. The panoramic viewing platform is also easily accessible for people in wheelchairs or with walking disabilities and families with strollers.
For guests who are particularly interested in geology, for families and school classes, there are numerous information boards in the summit gallery on the way to the platform. The unique specimen of a beautiful large calcite crystal from the region can also be admired there.
Our motto "no meh gseh" gets a whole new dimension with the panoramic viewing platform!
This could also interest you!