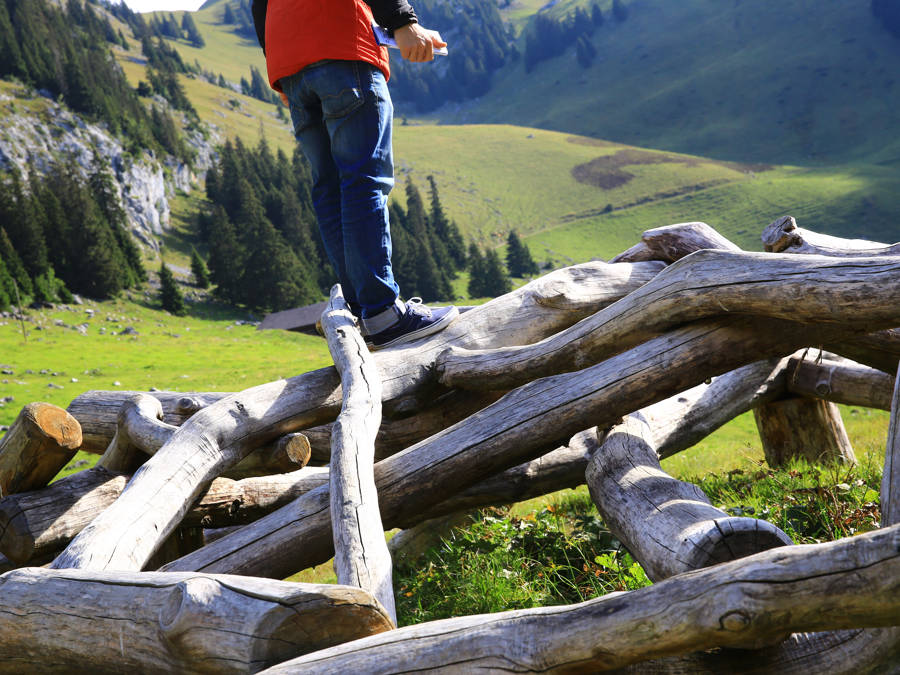 Along the No Limits Lake circuit you will find the Quiz Trail with 10 different posts. The Quiz-Trail is the trail where the children forget about the strenuous hiking and playfully learn about flora and fauna while they have to discover and solve the different posts. To discover the different posts, you have to climb, slide and balance!
The lake circuit is located at the middle station Chrindi and is also easily accessible with strollers and can be circumnavigated once completely in about 40 minutes (lingering and playing time not included). You will find the brochure to fill in the solution word in the brochure stand at the valley station.
This could also interest you!