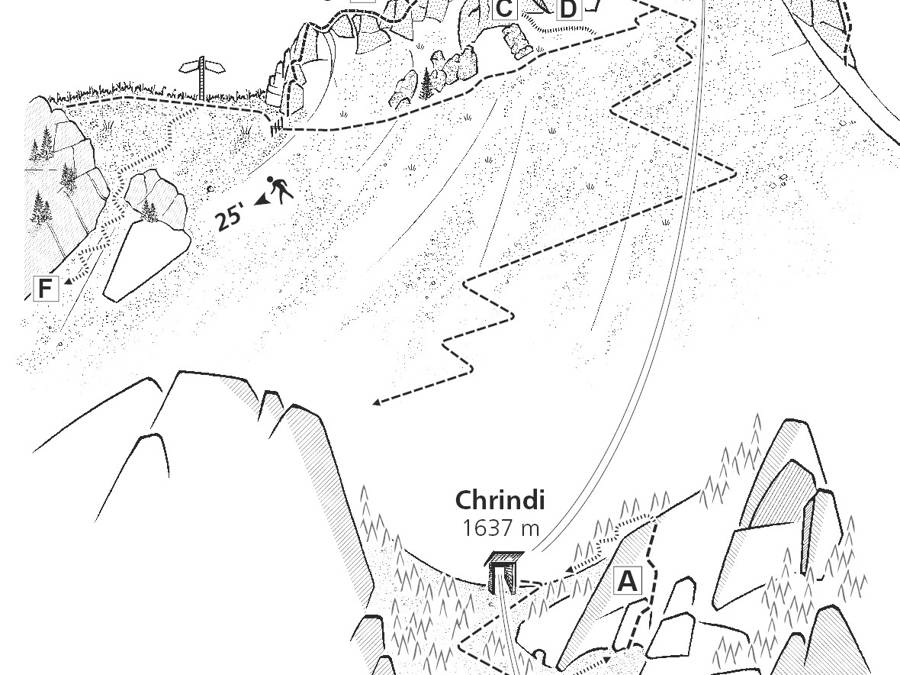 The cable car takes you within a few minutes to the Stockhorn area, which offers a beautiful view of the Alps all the way to the Mittelland. In the Stockhorn area you can reach more than 120 different climbing routes of difficulty grades 2 - 7 within only 20 minutes. The compact limestone rock with the naturally smooth water grooves and partly rough, steep rock sections, make the climbing area on the Stockhorn particularly varied and fascinating.
The climbing guidebook by M. Tschumi is available for CHF 5.- at the valley station.
This could also interest you!